A family passion
The love for the land, for the vine and for its products has accompanied the Bontempi family for generations. The figure of the grandfather Luigi Bontempi, nicknamed "Balenc" (staggering in local dialect) since he was a child, was undoubtedly the very first inspiration for the birth of this new winemaking reality. He transmitted his care and passion for the vineyard to his son Emiliano, who, with the strong support of his wife Maria – owner of the company – and the fresh enthusiasm of his daughters Erika and Elisabetta – production manager –, has carried out the realization of an ambitious project that continues to smell like home.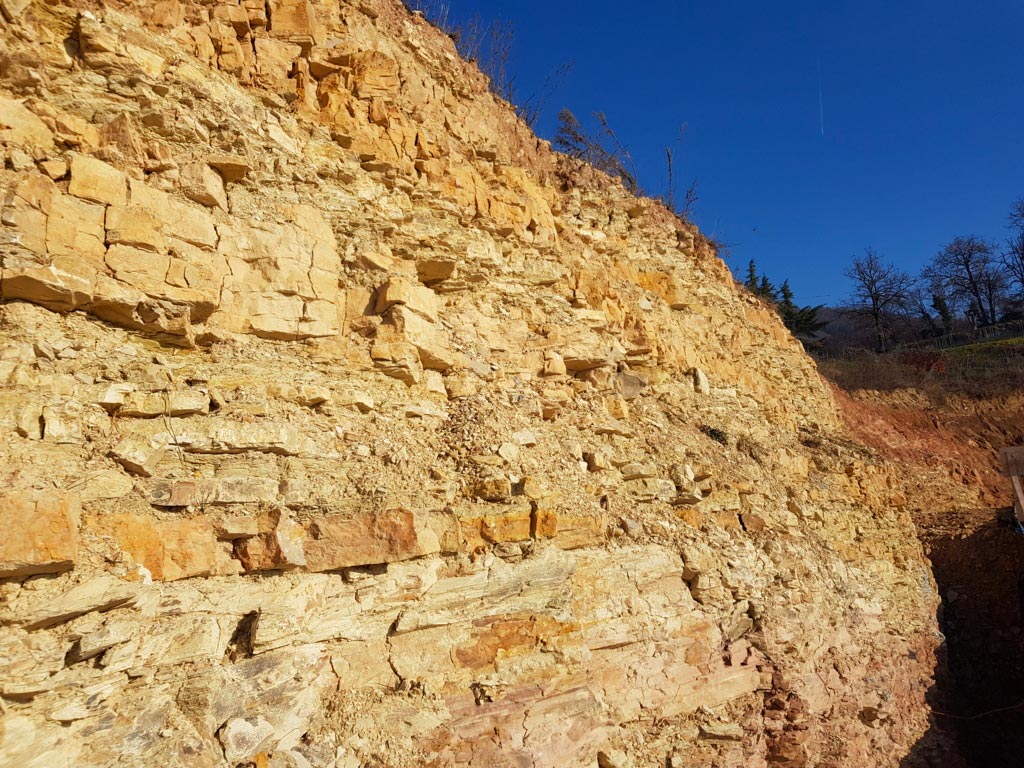 Our strength:
the rock of our land
The peculiar conformation of the hilly territory – characterized by steep and exposed slopes and by a limy, clayey and rocky soil – gives to the grapes cultivated by the Bontempi family minerality, freshness and flavour, perfect features for sparkling wines. The ventilated and dry area, then, is ideal for the production of high quality red wines, which need late harvests.
Only hilly wineyards.
The 12 hectares of vineyards owned by the company, cultivated with care and passion, rise entirely along the terraced and steep slopes of the hills between Gussago and Cellatica and enjoy a favourable exposure.
The strength of this amphitheatre, together with the exposure and the peculiar conformation of the ground, is the constant breeze that allows the grapes to ripen very well, to obtain high quality grapes and, as a result, to produce high quality wines.
Le Cantorie truly believes in the fact that quality begins from vineyards, and that in the winery quality is only maintained. This is the reason why the winery has chosen only hilly vineyards.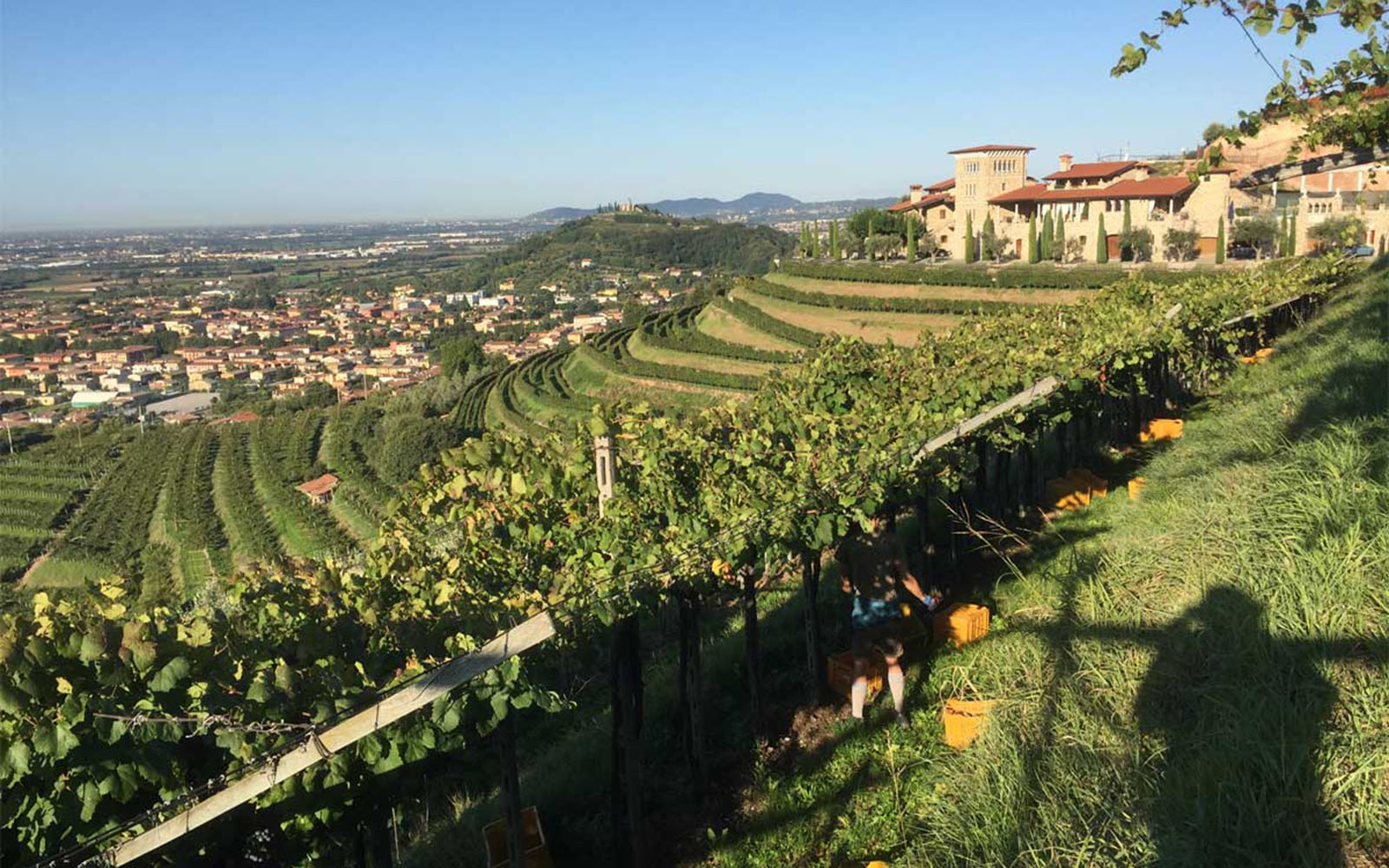 Tradition meets innovation:
our philosophy
The strong connection to the most genuine local tradition and to the territory is not only evident from the family history, but it emerges also from the choice of the name of the winery. The expression "le cantorie" comes directly from the local dialect and, according to the local elders, derives from the endless singing of the cicadas that animates the hill during the harvest period.
The sweet memory of the past, however, meets in the company, a strong interest in modernity, innovation and functionality.
New organization, new spaces and new production techniques are harmoniously integrated in what appears to be an eighteenth-century castle, creating an evocative framework.
The successful union of these two instances is reflected in the structure, made with local stone extracted directly from the hill with a view to the promotion of territory and of eco-sustainability, that contribute to build our identity.